4 DAY TRAVERSE Overview
---
Event Summary
In 2016 as part of The Pioneer event we offered the 3 Day Traverse. For 2017 this has been enhanced to the 4 Day Traverse.
The 4 Day Traverse is a solo event and incorporates everything that is great about The Pioneer, but is more achievable for those without the time to train for and participate over 7 days of stage racing. 
2017 sees Traverse riders begin their 4-day journey in Christchurch, alongside the 7-day Epic riders, and complete their ride in Lake Ohau at the end of Stage Four. 

Although a shortened version, the Traverse will still prove to be mentally and physically demanding with 8,402m of climbing across the 310kms of riding.

Traverse riders will experience a unique journey through the stunning Southern Alps, with inspiring views across breath-taking countryside, which very few will ever get to experience. They will share a true life time experience with other riders and enjoy a level of camaraderie like no other – we don't exaggerate when we say life-long friends are made on this journey.
If you are looking for that step-up from one day MTB events, then the 4 Day Traverse will inspire you to take that step, and ride beyond!
---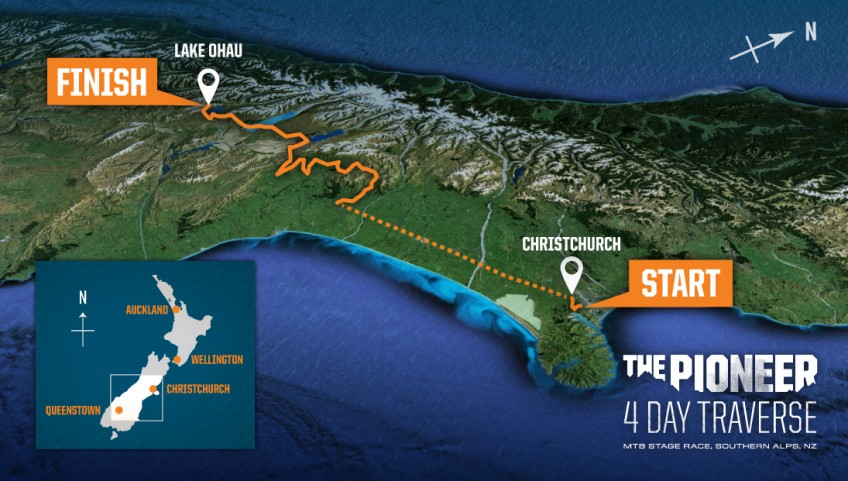 What to expect
---
Find Stunning
A rare chance to journey through a pristine and untouched part of New Zealand – riding through the some of the most awe inspiring scenery on earth.
Find Character
An epic challenge that will push you to the edge and have you digging deep.
Find Welcome
Discover New Zealand's legendary warm kiwi hospitality…with a super-friendly race vibe to enjoy at the end of each day. You'll have earnt it!